From May 16th to 18th, Feedinfo News Service held the event
"Feed Additives Asia" in Bangkok, sponsored by MiXscience.
MiXscience and Saipol organized an afternoon of exchanges, with 27 animal nutrition professionals in Thailand, around the theme: "Rapeseed and Sunflower Cakes and Feed Additives for Animal Nutrition".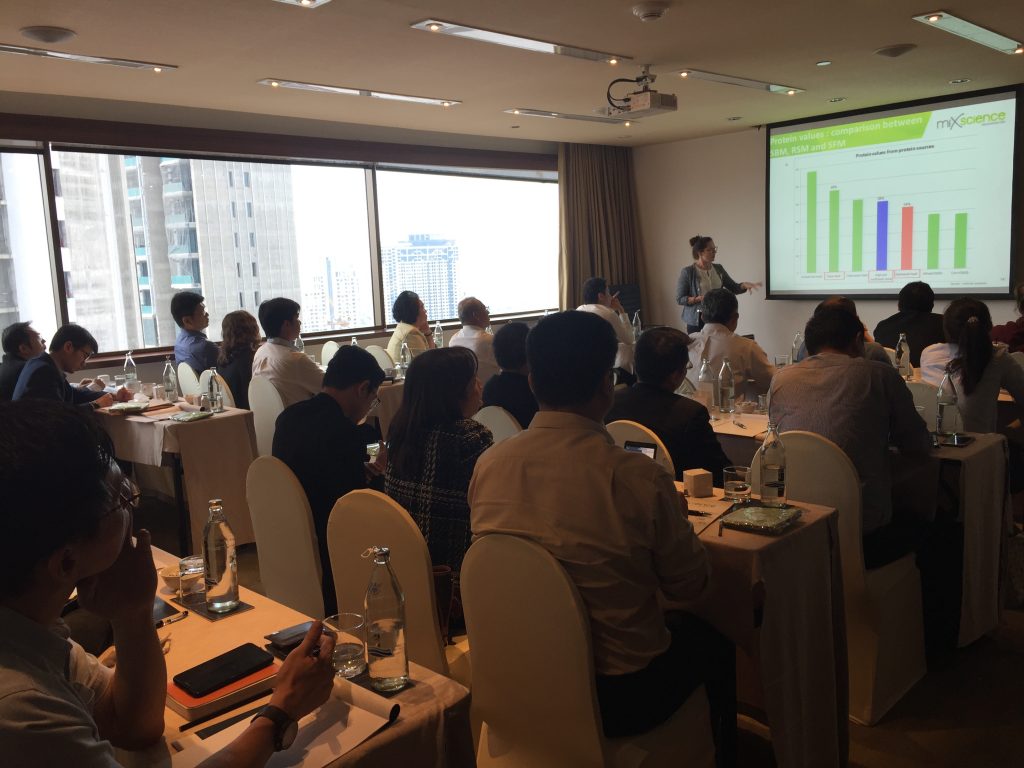 A first part focused on the presentation of complementary protein sources to soy and some very practical examples of the use of rapeseed and sunflower meal in pig and poultry feed. The second part focused on presenting MiXscience innovative solutions for eggshell quality (Tecnoshell), mycotoxin risk management (Nutriprotect AF, Nutriprotect, Multiprotect) and digestive comfort of animals (Lumigard and ActEbioZ).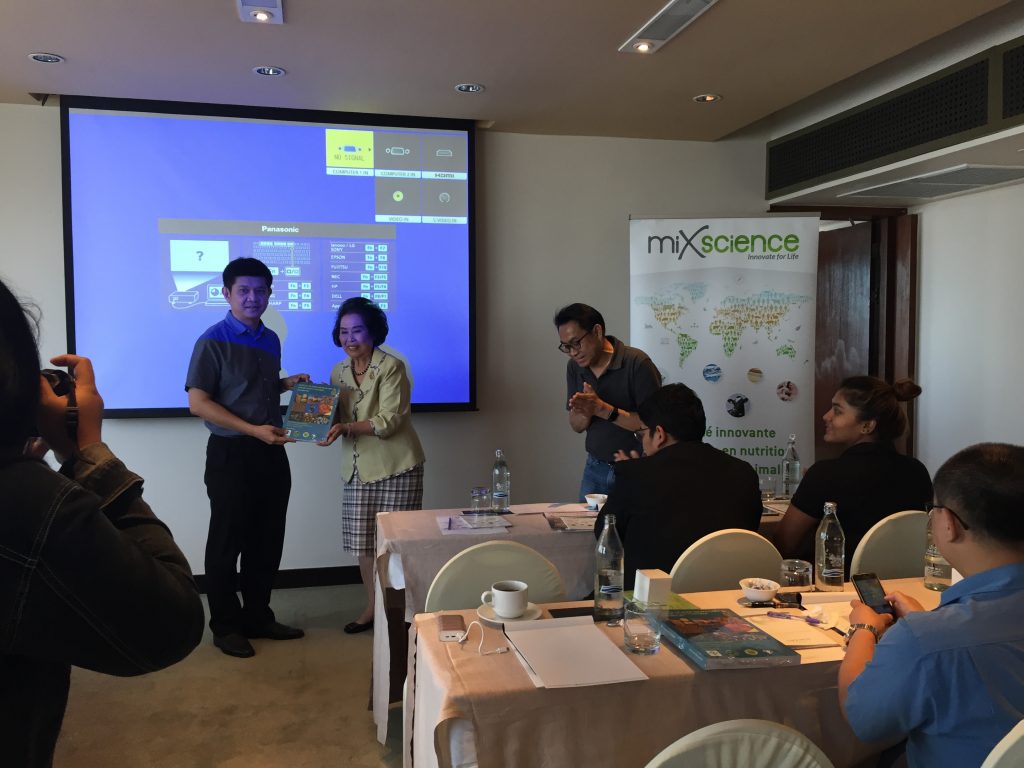 Then the conferences organized by the media took place during three days. Nearly 200 professionals from the animal production and additives sectors came to listen to experts from all around the world. Among the biggest challenges for professionals in Asia, limited resources and variability of raw materials, disease management, regulatory barriers and lack of institutional support were cited. Regulatory changes, with the ban on antibiotics growth promoters in 2018 in Indonesia and Vietnam, put animal nutrition professionals as agents of change.
MiXscience, present in Vietnam through its subsidiary MiXscience Asia, is fully committed to supporting its customers in this transition.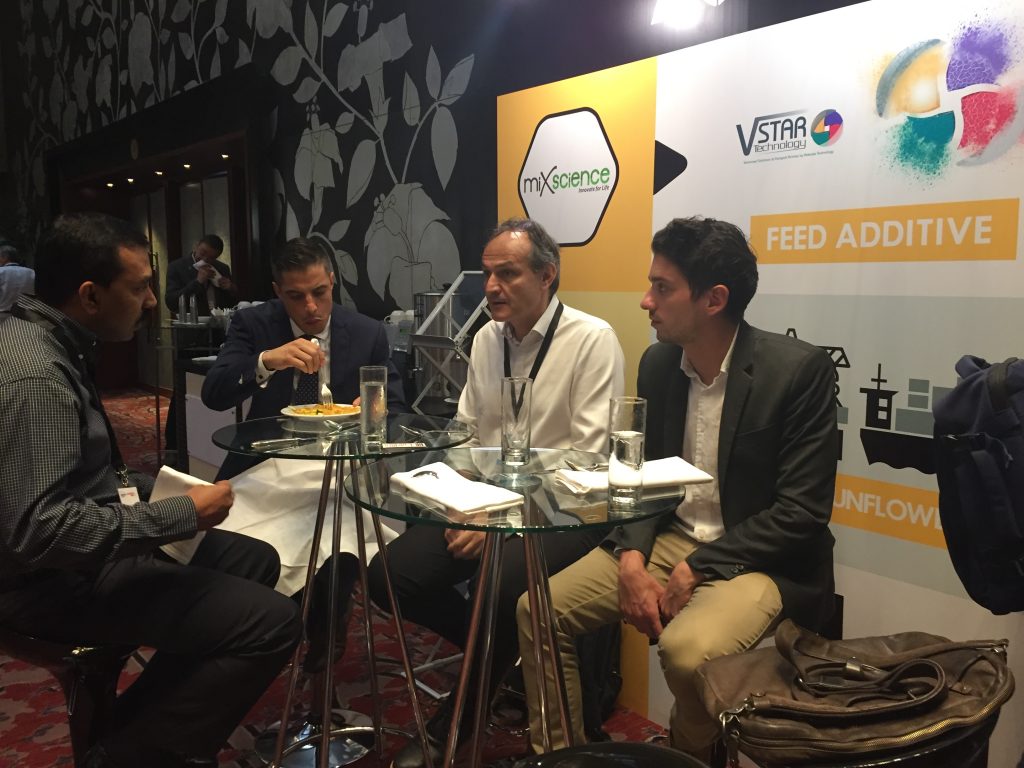 The MiXscience booth has been the place of rich and numerous exchanges. A great event to renew!