VSTAR TECHNOLOGY, a unique innovation for unmatched feed actives effectiveness.
VSTAR Technology is an acronym for Vectorized Solutions to Transport Actives by Release Technology.
Vectorization consists of associating an active component with a carrier called "vector", in order to control its distribution to a target organ. MiXscience vectorization technique, with VSTAR Technology, ensures that actives are used as effectively as possible in order to improve farms' technical, sanitary and economic performances.
VSTAR Technology is a MiXscience innovation based the three key areas :
The knowledge of livestock breeding "form farm to fork",
The knowledge of animal husbandry and nutrition,
Expertise in actives production and galenic formulation.
A FOCUSED EXPERTISE that take into account…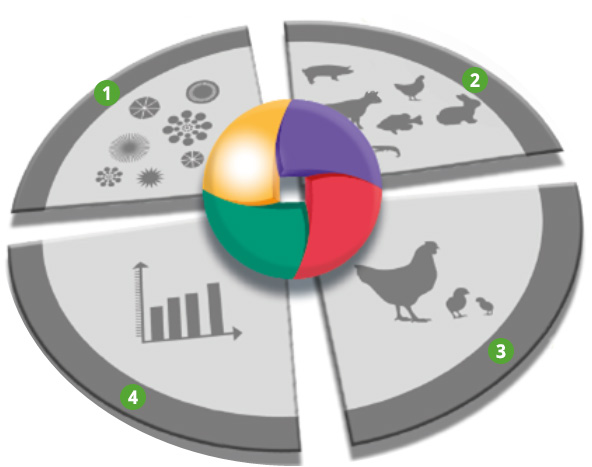 The optimale combination between biological ingredients (vitamins, pigments, plant extracts, essential oils and probiotics, etc …) and effective target-delivered form

Animals

Physiological stages of development of the target species

Production objectives
WHY VECTORIZING ?
To ensure the stability and protection of active ingredients
To take into consideration the specific characteristics of each species, and their stage of development
To guarantee the specific response of the active component. Vectorization enables the active component whether to act locally in the digestive tract, or to be absorbed more easily in a target organ.

WHY VSTAR TECHNOLOGY ?
Because the creation of VSTAR Technology solutions is the result of deep and extensive expertise in vectorization technology and right types of encapsulating ingredients. These choices of galenic formulation have been made following MiXscience studies and tests, both in vitro and in vivo.
BENEFITS FOR INDUSTRIAL PARTNERS
VSTAR Technology guarantees products easy to handle and incorporate by reducing the risk of particle segregation
VSTAR Technology also guarantees full product stability and improves user comfort by reducing the release of unpleasant smells
BENEFITS FOR FARMERS & INTEGRATORS
VSTAR Technology allows the full expression of animals potential, while guaranteeing optimal performance, health and welfare
VSTAR Technology maximize the technical and economic profitability of livestock production
A unique innovation for unmatched feed actives effectiveness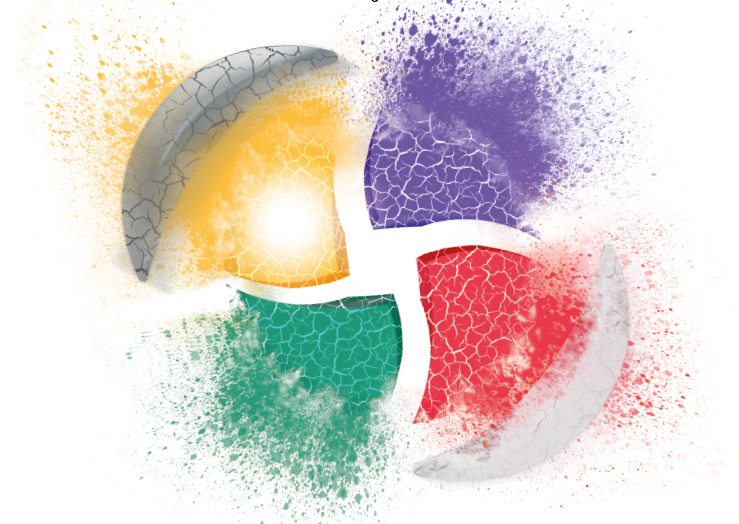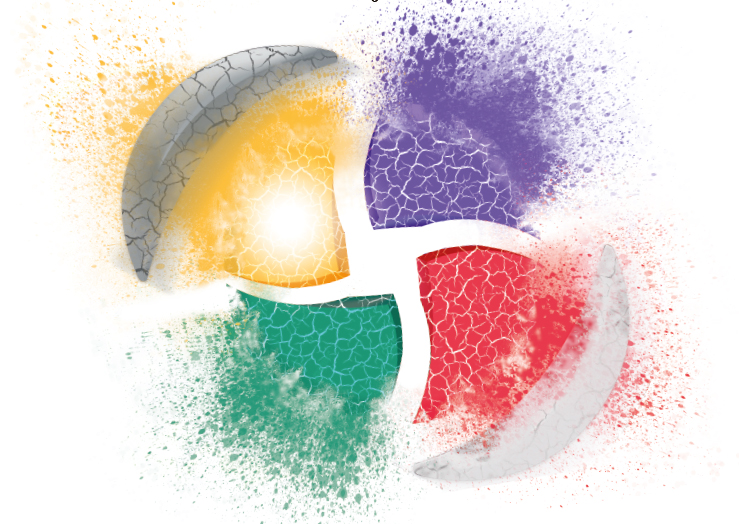 TO UNDERSTAND EVERYTHING ABOUT OUR INNOVATION, WATCH OUR VIDEO :