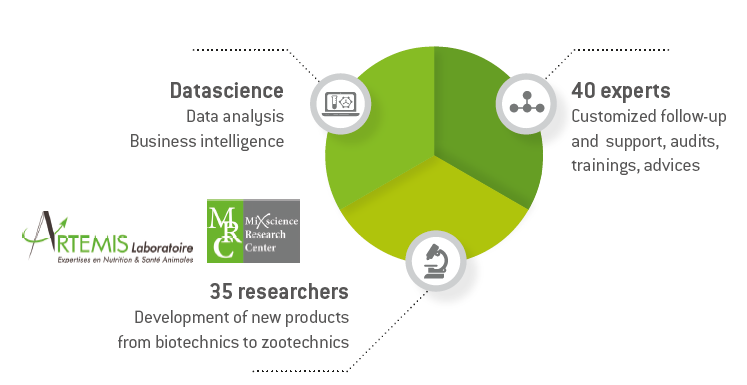 MiXscience's r&D teams have significant scientific resources, such as the MiXscience testing laboratory, the MiXscience Research Centre and the farms belonging to the testing network.
MiXscience regularly invests in tools and resources required to promote innovation and improve performance for the benefit of its customers, in accordance with its commitments and values.
Innovation for all: all employees are encouraged to share their ideas and solutions, with a view to offering even more products and services to customers.